Canada is a nation with a diverse population that is known for its accepting attitude towards immigrants. It provides numerous prospects for individuals and families who desire to settle down and establish a fresh start in a secure and flourishing environment.
The nation possesses a sturdy economy, exceptional education and healthcare systems, and a high standard of living.
Regarding immigration, Canada offers various initiatives that assist skilled laborers, businesspeople, students, and relatives to settle down in the country.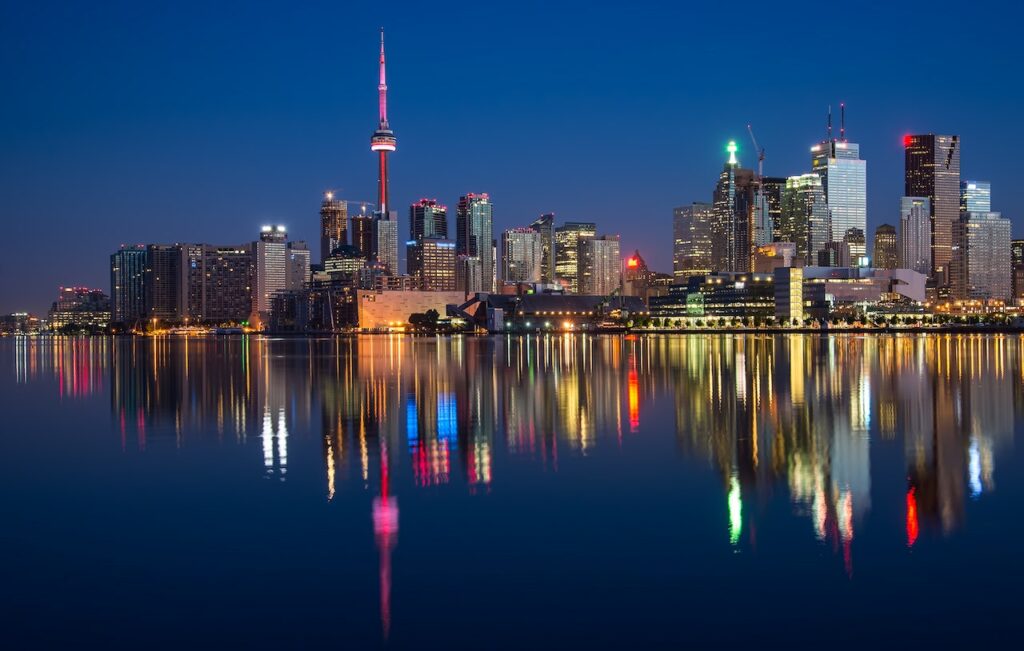 Among the most well-known programs are Express Entry, which is a points-based system that permits skilled workers to apply for permanent residency, and the Provincial Nominee Program, which enables individual provinces to recommend immigrants based on their specific requirements.
Immigrants who opt to settle down in Canada can benefit from several services and resources that aid them in integrating into Canadian society. These include language courses, employment search assistance, and support for cultural adjustment.
All in all, Canada is an excellent option for individuals seeking to immigrate to a diverse and welcoming country with numerous prospects for personal and professional development.
how to get a visa to immigrate to Canada
If you're considering immigrating to Canada, you'll need to follow several steps to obtain your visa. The process of securing a visa can be challenging and time-consuming, whether you're planning to work, study, or permanently settle in the country. In this guide, we'll provide you with comprehensive information on how to obtain a visa to immigrate to Canada.
Step 1: Determine Your Eligibility
Assess Your Eligibility The initial step in obtaining a visa to immigrate to Canada is to assess your eligibility. Canada has several immigration programs, each with its own set of eligibility criteria. Some of the most common programs are:
Express Entry: This program caters to skilled workers who wish to permanently settle in Canada. To qualify, you must meet specific language requirements, possess a certain level of work experience, and attain a specific score on a points-based system.
Provincial Nominee Programs (PNPs): These programs enable individual provinces to nominate immigrants who have the required skills and experience for their region. Eligibility requirements vary by province. • Family Sponsorship: If you have a close relative who is a Canadian citizen or permanent resident, they may be able to sponsor you for immigration to Canada
International Experience Canada (IEC): This program permits young people to work and travel in Canada for up to two years. Before submitting a visa application, you must determine which program you qualify for.
Step 2: Gather Your Documents
Collect Your Documents After determining which immigration program you qualify for.
The documents you require will vary based on the program you are applying for, but some common documents include A valid passport, language proficiency test results (such as IELTS or TOEFL), Educational certificates (such as diplomas or transcripts), Work experience records (such as letters of reference or employment contracts).
Top Articles Today :
Immigration to Canada is welcomed from all over the world. It is a multicultural and diversified nation that provides a ...
Read More
Canada is a popular destination for international students who desire a high-quality education and a diverse cultural experience. However, non-native ...
Read More
Evidence of sufficient funds to support yourself and any dependents during your stay in Canada Ensure that you review the document requirements for your specific program carefully, as failing to provide all the necessary documents can cause delays or even rejection of your application
Step 3: Submit Your Application
Apply for Your Visa Once you have collected all your necessary documents, it's time to apply for your visa. The process for submitting your application will differ depending on the program you are applying for, but in general, you'll need to:
Create an online account with the Government of Canada
Complete the online application form
Submit all required documents
Pay the application fee After submitting your application, it will be assessed by the Canadian government.
Depending on the program you've applied for, you may have to undergo additional procedures such as a medical examination or a background check.
Step 4: Wait for a Decision
Wait for a Response After submitting your application you will have to wait for a decision. Visa processing times can vary significantly depending on the program and the number of applications being processed.
You can check the current processing times on the Government of Canada's website to get an idea of how long it may take. It's critical to ensure that your contact information is current and that you respond quickly if you're asked for additional details by the Canadian government during this time.
Step 5: Prepare for Arrival
If your application is approved, congratulations on the progress you've made toward immigrating to Canada! However, there are still a few more things to do before you can actually make the move:
If applicable, obtain a permanent resident visa.
Obtain any necessary travel documents, such as a temporary resident visa or an electronic travel authorization.
Plan your travel to Canada, including booking flights and making any necessary travel arrangements.
Arrange for housing and any other necessary accommodations in Canada. This may include finding a rental property, researching schools or employment opportunities, and connecting with any friends or family members who may be able to provide support during your transition to Canadian life.